Biodet
At Biodet we are specialists in microbiological water analysis and air quality monitoring.
The company was established in 1978 and provides a comprehensive microbiological testing and consultancy service, which benefits from direct access to the University of Hertfordshire's cutting-edge facilities and expertise.
First-class customer service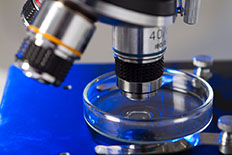 Biodet offers a competitive and flexible service that focuses on the requirements of our clients. We pride ourselves on our technical knowledge and provide unrivalled customer service for a diverse client base, encompassing large pharmaceuticals and independent contractors.
We are accredited by the United Kingdom Accreditation Service (UKAS) for various microbiological water and fuel tests and aspire to provide superior levels of consistency and quality for all of our clients.
What our clients say
"Biodet helped us by offering free and impartial advice on possible analysis that could be undertaken to determine the cause of problems in water systems and in the hire of equipment to undertake specific air quality analysis.
We value the friendly, helpful and efficient service along with their willing and flexible approach to helping us meet the requirements of our clients."
Rob Sutton, Director, Risk Management Consultants Ltd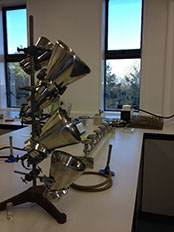 "We use Biodet to satisfy the needs of our clients in confirming the microbiological quality of their water systems and to alert us to any microbiological activity which could cause a potential health risk.
Biodet offers recommendations whenever the microbiological quality of any samples tested fall below the recommended parameters laid down by the health and safety executive which acts as a highly useful service for us and is delivered in a professional and friendly manner."
Steve Dutton, Sandess Water Treatment Co Ltd