Business Academy Membership
Join us!
Make connections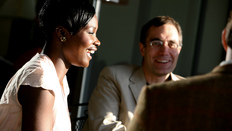 Connect with a vibrant Business School community on your doorstep and establish links with over 250 academic and business practitioners, 3,000+ student community and professionals.
Tap into the latest thinking, tools, frameworks and business solutions.
Demonstrate professionalism
Becoming a member is a way of visibly demonstrating commitment to your personal and professional development. It's an easy way to ensure you maintain your CPD - the mark of a true professional.
Develop your business
Whether an established organisation or starting out, we can support you with advice, training, consultancy, hire of facilities, student resources and graduates to grow your business.
Be part of an inclusive Business School
Join any Business School executive programme or professional course, and you receive a complimentary personal membership. Alternatively, your organisation can benefit too.
Membership options
Find out more about the options available to you and your business: