Degree apprenticeship levy
Follow @UHBusiness
What is the apprenticeship levy?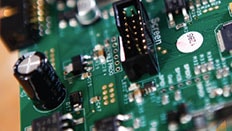 From April 2017, the Government is introducing a compulsory apprenticeship levy for all companies with a payroll of more than £3 m. The amount you pay will be 0.5% of your total payroll costs.
The money will go into your digital apprenticeship account via HMRC and funds will expire 24 months after issuing unless you spend them on apprenticeship training through educational providers, such as the University of Hertfordshire.
Your degree apprenticeship partner
With changes to the way apprenticeships are funded, it's time to make sure you're getting the most from your investment.
At the University of Hertfordshire our vision is to be internationally renowned as the UK's leading business-facing university and we can help you attract, retain and develop talented employees.
Get in touch
Contact Business Development to find out how we can help you further with Degree Apprenticeships.
Frequently asked questions
Who qualifies for the levy?

Employers with an annual pay bill in excess of £3 million will pay the levy; this is not exclusive to any particular sector.

Can employers opt out of the apprenticeship levy?

No, this is a mandatory tax that will come into effect from April 2017.

How is the pay bill calculated?

The levy is set at a rate of 0.5% of the total pay bill of a company minus the £15,000 levy allowance.

How will employers reclaim the funds?

Employers paying the levy will need to hire apprentices to claim back their tax in a form of digital vouchers.

What can employers spend the levy funds on?

The levy can only be spent on apprenticeship training and assessment with recognised and approved training providers offering apprenticeship standards.

Can employers use the allowance to offer apprenticeships to both new and existing staff?

Yes, the government levy can be used to recruit new staff as apprentices or motivate and encourage existing staff

How do employers access the levy fund?

Funds will be accessed via the new 'Digital apprenticeship service account' and will appear in employers accounts monthly. Registration for the digital apprenticeship service will open by the end of 2016.

What if the allocated funds aren't used?

Funds will expire 24 months after they enter your digital account unless you spend them on apprenticeship training.

What is a degree apprenticeship?

Degree apprenticeships have been introduced by the Government as a way to give existing and new employees high level, industry-specific skills that are critical for business growth.

Previous qualifications may count towards a degree apprenticeship, enabling employees to top up their skills. (All those undertaking a degree apprenticeship will be required to meet the University's entry requirements.)

For individuals, degree apprenticeships are a flexible, tuition-fee-free opportunity to gain a degree-level qualification while earning a salary.

For businesses, they're a highly affordable way to invest in your people, attract new talent, improve staff retention and boost innovation and productivity.
Webinars
The Levy
Find out more about the Degree Apprenticeships Levy in this webinar.
Degree Apprenticeships
Watch a recording of our February 2017 webinar for everything a student or employer needs to know about the new government levy, current University of Hertfordshire Degree Apprenticeships programmes, and our future plans.
Take a look at our brochure