Excellence In Researcher Development
4 June 2013
The University of Hertfordshire is recognised by the European Commission this week for providing excellent career development opportunities for research staff so that they can carry out world-leading research.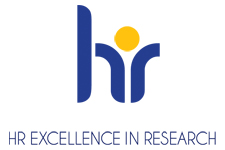 Leading Europe in research
It has just been awarded the European Commission HR Excellence in Research Badge. The University is one of only twenty-three UK universities to have been awarded this badge.
The award is in recognition of the University's commitment and achievements in implementing the Concordat for the Career Development of Researchers and the QAA Code of Practice for Research Degree Programmes.
Delivering world-leading research
"Researchers are critical to the success of the University's aspirations in research, innovation and enterprise, and we have been working hard over many years to ensure they have access to the personal, professional and career development they need to deliver world-leading research," said Dr Rodney Day, the University's Concordat Champion, based in the University's Science and Technology Research Institute.
This award represents independent acknowledgement of the policies, working practices and processes in place to ensure researchers at Hertfordshire are equipped to start their research effectively, work in a supportive and stimulating environment, and access the training and development they need to be successful in their work and career.
The badge was awarded as a result of a UK-wide process, incorporating the QAA Code of Practice for Research Degree Programmes and the Concordat to Support the Career Development of Researchers. This process enables institutions to gain the European Commission's HR excellence in research' badge, acknowledging alignment with the principles of the European Charter for Researchers and Code of Conduct for their Recruitment.
Focusing on health, science and humanities
The University of Hertfordshire conducts research across three institutes focusing on health, science and technology and humanities research. The research is innovative, progressive and relevant to the needs of industry and society and in the latest Research Assessment Exercise over eighty-five percent was internationally recognised including forty-five percent which was either world-leading or internationally excellent.
For more information, please contact Hélène Murphy, University of Hertfordshire Press Office on Tel: 01707 28 4095.